Audio Conferencing Case Studies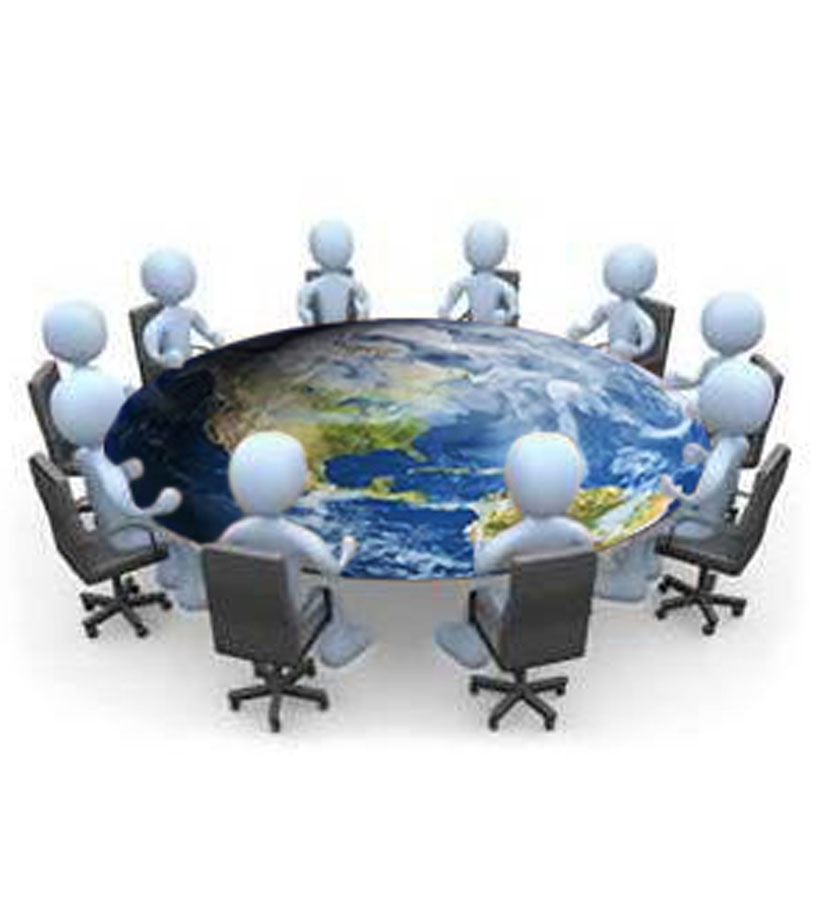 How does a global vacation timeshare organization conduct quarterly board meetings for its members who are located all over the world?

With our on-demand conferencing service this global organization is able to conduct their calls whenever they need to with no reservation needed. Using our international and domestic toll free numbers, and with all parties dialing into the same passcode, everyone is joined together simultaneously for their meeting. The call host takes advantage of the roll call feature to manage attendance and to maintain quorum records. They use the recording feature to create an audio file and then have us transcribe the board minutes.
Having one source provide conferencing, recording and transcription, all stored in their online account sorted by date and time, makes it easy for the account administrator to keep track of their ongoing board meetings and related activities.

How is a nationwide pharmaceutical company increasing their conference call participation with their on-the-road sales team?

Because of Mobile 1-Tap, more people are joining their conference calls, whether the conference call is planned and scheduled in advance or participants are notified by email for unplanned or urgent needs to meet on the phone.
Instead of having to search for the conference dial-in number and passcode, then write it down or remember it, the pharma reps simply click on a link in their email from their mobile phone. Mobile 1-Tap automatically dials the conference phone number and passcode. No more searching for numbers and trying to dial on the go. By using Mobile 1-Tap scheduling calls is easier and participation has doubled. This pharmaceutical company is excited about how Mobile 1-Tap is bringing so many more people into the information loop through easier conference calls.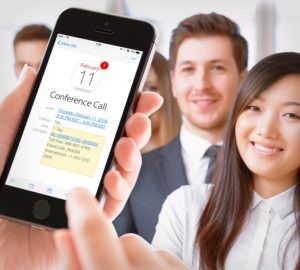 Mobile 1-Tap
Conference Access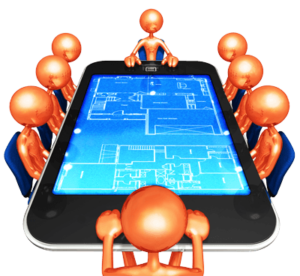 How does a local general contractor with a remote crew using only mobile devices use audio conferencing to keep their superintendents on the jobsite and out of the office keeping their costs down and finishing projects on time?

Our customer is a construction company that manages multiple job sites simultaneously and was using valuable field time by having their superintendents come into the office for a daily debriefiing meeting. They needed a more practical solution. They had thought of conference calls but weren't sure they would be effective. How would they get busy construction superintendents to dial into a conference call when they would have to remember both a phone number and a passcode? How would they also be sure if a superintendent had to miss a briefing they would still be able to find out what was communicated without relying on the memory of others they might reach out to?
We set them up with Mobile 1-Tap, where the superintendents had to only click on a link in their email and be connected directly to the conference without dialing any numbers. We also included a conference replay number so they could listen to the recording of the meeting at a time when they were free enough to hear it. Conference calls proved to be the solution. Contractors were able to keep their superintendents on target, resulting in more efficient and more informed visits to their jobsites.