Large Event Conferencing Services
Often large event conference calls are so costly they're unaffordable. We believe that big conference call events should be affordable and reliable. That is why we created LargeConferenceCall.com. You can run your large conference call on your own, request partial operator assistance, or opt for our experienced operators to run everything for you. This flexibility enables you to achieve your communications goals within your budget. Our large conference calls run on our proprietary audio platform for up to 2,500 participants and up to 5,000 with notice.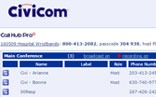 When You Need Large Calls
Whether you need a one-time large conference for a corporate announcement, quarterly meetings to report financial results, monthly sessions for your association, weekly meetings for your sales team, or daily meetings for debriefings, we are here to make sure you get the package you need. We'll listen to your requirements, suggest options, price them for you, and then let you choose. You'll always work with an experienced conferencing consultant whose goal is to make sure you are a satisfied customer.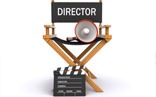 Run Your Own Large Conference with Call Hub Pro™
Call Hub Pro provides you with a menu of features for call management, such as recording on/off, dial out to a participant, mute individual participants, broadcast mode, Active Talker™ and drop all. Additional tools enable you to conduct breakout groups, polling and controlled Q&A. Call Hub Pro can be accessed through your online account from a computer, tablet or mobile device. With Call Hub Pro you get top-drawer, concierge meeting services at a do-it-yourself price.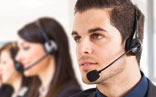 Operator Assistance
Take advantage of an alternative to full operator assistance by having one of our professional operators start the conference, start the recording and make introductions. Or opt for full operator assistance throughout your entire call experience. Our operators can greet your participants, screen participants and gather names and affiliations, and email an attendance list to you.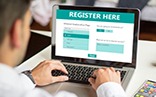 Call Registration
Reach out to your distribution list and have them register in advance for your conference. Each registrant receives a unique call entry ID that can only be used for one dial-in. Your registration page can capture whatever data you want from your registrants, such as email, mailing address, company name, etc. Real-time registration and attendance reporting is available daily, weekly and post-event based on your personal preference. Reports are in CSV file format for easy opening in Excel.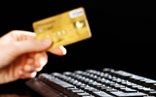 Charge for Your Call
Make your large conference call pay for itself. When parties register, we can collect funds via credit card. You determine the amount you want to charge; when the party registers, they enter their credit card info, and we charge their card. We then provide you with a registration spreadsheet of who has registered and paid. We then send the money to you. This system is very helpful if you want to charge for a course or host a prominent guest speaker.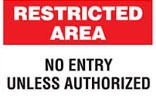 Unique Passkeys
Our exclusive Unique Passkeys feature lets you give each participant a unique PIN. This eliminates the possibility of uninvited participants because a Passkey is unique; if you've invited six participants, there cannot be seven on the call. You can assign a name to each Passkey and then see who is on the call by signing into your account. Passkeys can be disabled and/or added for future conferences.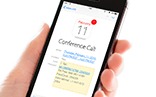 Mobile 1-Tap
Let your participants join their conference call with one tap. Mobile 1-Tap lets you email conference participants a link that when clicked gets them connected to the conference automatically. No more dialing. No more remembering numbers. Just click and be connected. People who connect from a mobile phone will love you for this feature…and it's free.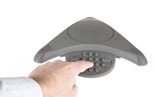 Host Pin
Add an extra level of security to your large event calls by setting up the conference with a host pin. Once set, the conference will not start until the host enters the PIN. Waiting participants will be on music hold until the conference is started.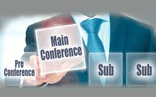 Pre/Post/Sub Conference
Segregate your presenters from your conference participants. Pre-conference enables last minute confidential coordination and scripting between the presenters and operator. Post-conference allows the presenter team to debrief privately following the call.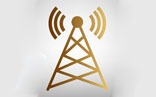 Broadcast Mode and Self Mute
Enabling broadcast mode automatically mutes participants when they enter the conference call. Set up your call to automatically start in broadcast mode or enable it on-the-fly using keypad functions. Participants can easily mute their own phones by pressing a single keypad function.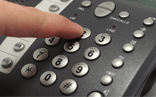 Dial-Out Capabilities
You can utilize our dial-out capability yourself or have our operator dial out for you, for example, to include a hard to reach or overseas participant or to add a speaker to your call. The dial out feature is also helpful if you have an international party where you would want to avoid having them absorb long distance charges.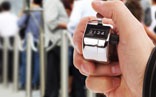 Participant Count
Participant Count This feature allows you to get a count of how many callers are on the conference call at any time before or during the call. This enables you to get a handle on when to begin the introductions and speaking. The participant count feature also can be especially helpful if you need to establish a quorum.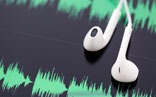 Recording and Replay
Record your large conference call and have it stored digitally, where it is immediately available for replay 24 hours/day via an instant replay line. Replay functions include pause, fast-forward or rewind. You can control the use of this service through confidential access codes. Receive a digital recording of your call that you can download for playback or host on your website.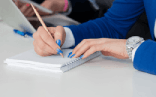 InSummary – Meeting Minutes Summary Service
With our audio transcription service, you will no longer need to write down meeting notes. Simply record your meeting and TranscriptionWing can create summaries in an easy-to-read, outlined format (i.e. bullet points) based on the information captured in your recordings. It's more accurate than writing notes after attending consecutive meetings, where attendees are prone to forget important details. Be assured that the main points of your meeting are captured and that your transcriptions are accurate and complete.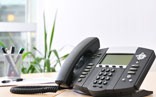 SIP Connect
A SIP (Session Initiation Protocol) connection is a cost effective alternative that connects your company's existing PBX to our large event conference call infrastructure, using the internet with SIP and VOIP business class delivery standards.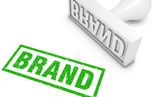 Branded Greeting
Enhance the image and recall of your company with a pre-recorded branded greeting that your participants will hear when they dial in to your conference. This will help identify your organization and place your message in the forefront of people's minds as they enter your call. If you are using our operator-assisted services, our operators can additionally greet your parties with a verbal welcome using your specified branding and message.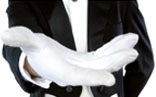 Optional Concierge Services
There are times when it can all be too much to take on running your own large conference and you need broader services than just operator assistance. Dedicated customer advocates are available to provide speaker training, call rehearsal and pre-conference coordination.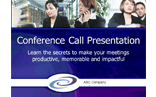 Show a Presentation
Use our web platform or your own to show your presentation to your participants. All of our audio features will still be available to you. This is an ideal cost-effective solution if you simply want to show a slide deck to your group during your conference call and don't require any other services, such as registration in advance or an integrated media file, and need only an audio recording.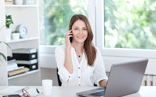 A Fully Integrated Audio and Web Experience
If you need an integrated audiovisual recording, advance registration, a spreadsheet including which registrants attended and which did not, or if you need to charge participants to attend your large event call, consider our ConferTel webinar solutions. All of these services are available right here for your convenience.